On the morning of June 26, the 2021 Graduation and Degree Conferment Ceremony was held in the gymnasium of Meishan Road Campus of Anhui Medical University. Gu Jiashan, Secretary of the Party Committee of the university, President Cao Yunxia, Liu Qunying, Deputy Secretary of the Party Committee of the university, Vice President Yu Yongqiang and other members of the degree committee of the university attended the ceremony. Mr. Liu Feng, the Chairman and General Manager of Biohit (Hefei), was invited to attend as the Vice President of the Alumni Association and delivered a speech as the representative of the alumni.
In his speech, Liu Feng recounted his learning experience when in the university and his entrepreneurial experience over the past 20 years of hard work and continuous growth. He said that it was his alma mater teacher's teaching that "The sage treat a disease before its onset" that inspired him to embark on the road of preventive medicine research after graduation. Over the past two decades, there has been ups and downs, but his "focus" and "rationality" have allowed him to persevere and never give up. In 2013, he founded BIOHAN, a company positioned in the field of preventive medicine and aiming to provide health interventions for the general public through quantitative indicators.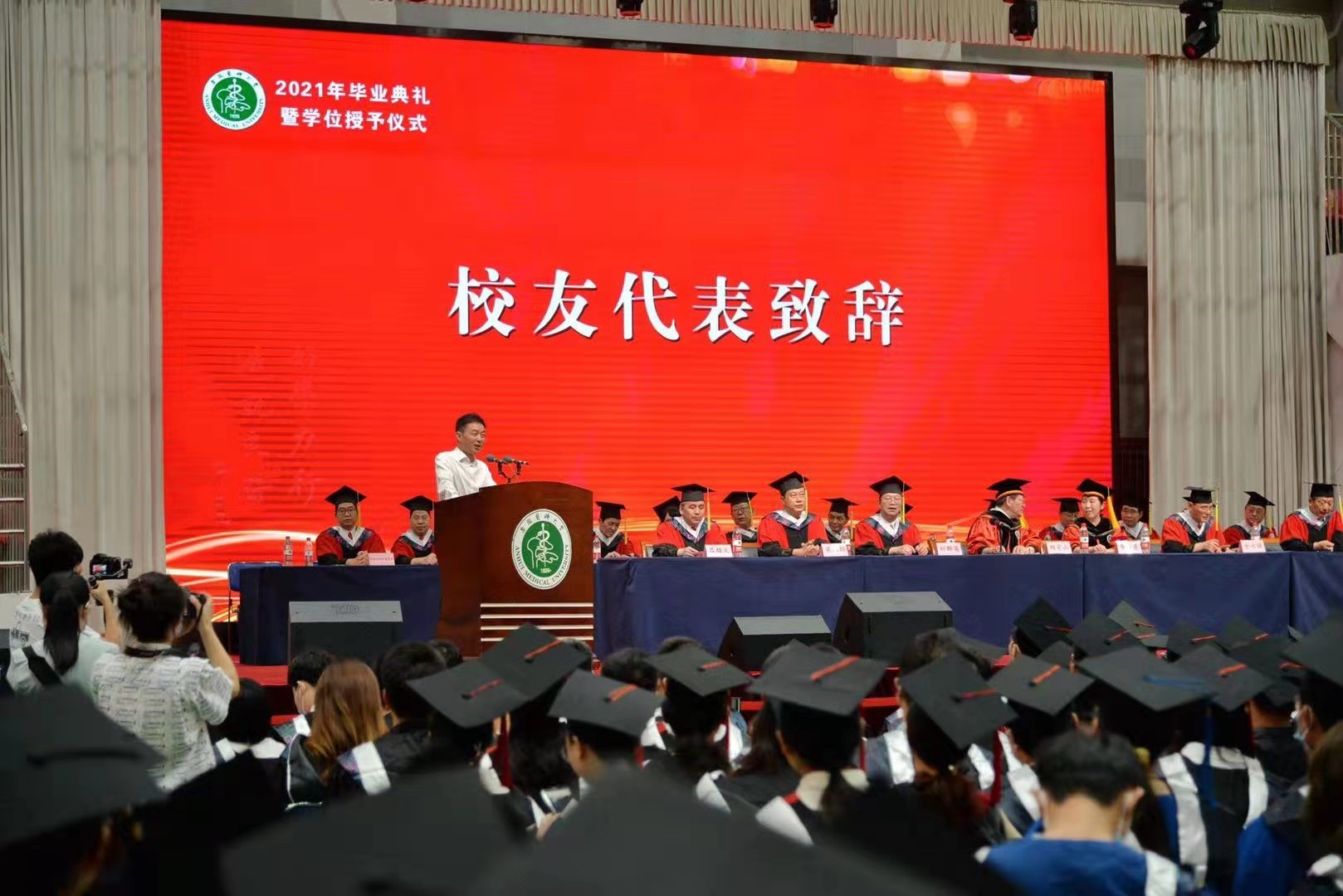 He encouraged the graduates to be brave enough to meet difficulties and challenges in their future career and life, to listen well to multiple voices and to focus on developing the ability to think systematically. We firmly believe that if we dream big and act proactively, we will be able to contribute our own part to this great era!