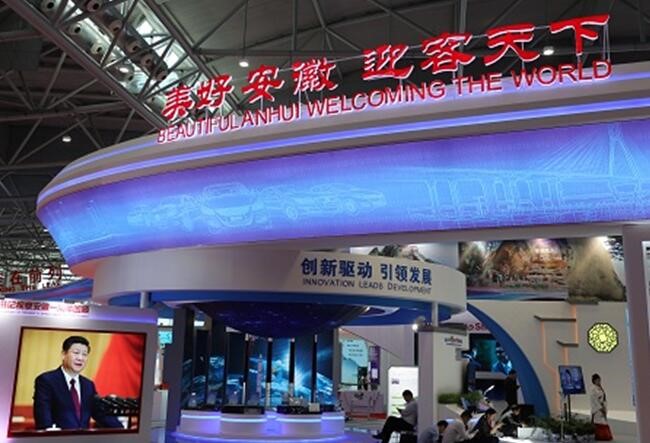 On May 17, the 10th Expo Central China was held in Hefei, Anhui. In 2009, the 4th "Expo Central China" was successfully held in Anhui Province. After 8 years, Expo Central China once again settled in Anhui, and made the world focus on Anhui again. There were more than 4,200 guests at the Expo. Among them, there were about 800 guests from 60 countries and regions. Together we listened to the strong economic news from central China. The theme was "New Opportunities from the "Belt and Road" Initiative, New Innovative Development Concept". In addition to the three major events of the opening ceremony reception, hall tour, and theme forum & opening ceremony, it also focused on "Deeply Implementing the Spirit of the "Belt and Road" Initiative". More than 30 special forums and docking exchanges, including investment project promotion meetings in the six central provinces, were organized.
As a high-tech innovative enterprise, BIOHIT Healthcare (Hefei) Co., Ltd. made its debut at the 10th Expo Central China, showing the charm of Hefei technology to all guests. Professor Osmo Suovaniemi, the founder of Finnish BIOHIT and member of the Finnish Academy of Sciences and Feng Liu, General Manager of BIOHIT Healthcare (Hefei) Co., Ltd. attended the opening ceremony of the expo as invited guests. As the co-inventor of the G-17 Assay Kit, Osmo Suovaniemi came to BIOHIT booth and showed our leading technology in gastric testing.
On May 19, at the 8th Anhui Scientists and Entrepreneurs Salon & 2016 Award Commendation Conference, co-sponsored by the Anhui Association of Scientists and Entrepreneurs and the Association of Anhui Academicians and Experts, Mr. Feng Liu, President and General Manager of BIOHIT Healthcare (Hefei) Co., Ltd., won the 2016 "Management Innovation Award".